2008, 2009 Benjamin Franklin Awards

2015 Midnight in the Garden of Good and Evil, audio drama

2011 Audie Award Here in Harlem (Live Oak Media)

2009 Benjamin Franklin Award THe Good Rat (


2008 Audie Award Roots (BBC Audiobooks America)

2008 Audie Finalist Hollywood Station (BBC)

2008 Benjamin Franklin Award Roots


2007 Publisher's Weekly Best of Roots


er's Weekly Best Audio of 2007

(Brother

I'm Dying)

Publisher's Weekly Best Audio of 2007

(Roots/director

)

2014 Voice of Choice (ALA)

Golden Voice (Audiofile Magazine)

10 Best Books / Best Voices of the Year)

2014 Best Voices of the Year (The Book of Ages)

2013 Audie Award Faith based Non-Fiction (Keeping Hope Alive)

2012 Best Voices of the Year/Audiofile Mag (The Warmth of Other Suns)


2012 Best Audiobooks of the Year /Audiofile Mag. (Stealing Freedom)

2012 Audie Finalist / (The Freedom Maze)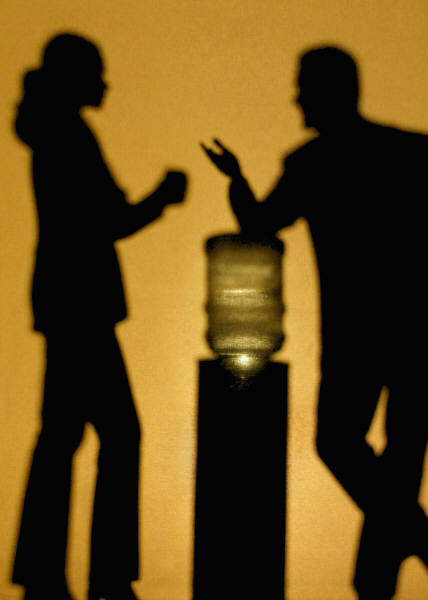 What People are Saying...
"You're an excellent teacher and a highly skilled narrator/director, and a delight to work with. You got us to work hard, try new skills, change and grow. The adjustments you gave were always concrete, applicable and exactly what was needed to tell the story effectively."
Jerilyn S.
"This was a very challenging experience. The amount of information I gleaned from the four sessions could easily, I imagine, have equaled a month's work of study elsewhere. You were demanding enough to bring us to a higher level each day without being overly critical. I appreciated your encouragement."
Kay D.
"Robin is an outstanding talent to learn from--extremely knowledgeable, articulate, and responsive to the needs of the participants."
Michael S.
"...you are an excellent teacher, very in tune (intuitive), attentive, and thorough. You are able to catch the fine details that need to be worked on and not let them slip by."
Polo S.
"I really enjoyed the Audiobook Express class and was amazed at the progress that my classmates all made in such a short amount of time."
D.B.
"Robin-you are an exceptional teacher & person. It is the depth of your knowledge and the passion for your subject--as well as your incredibly finely tuned ear to hone in on exactly what each student needs that made this such a great experience! I so appreciated being challenged."
Navida S.
Excellently specific instruction. And valuable to hear other "talented" (trained) actors--doing things right, and wrong. Just wish I realized the audiobook potential 5 years ago! Actually-to have found such excellent coaching in the field then!
Joyce F.
"I think if I had gone to an audition /made a demo before coming here, I would have felt like an idiot. It helped me gain, and be able to still gain, more confidence in reading/acting."
Ashley K.
"This was a fantastic workshop that absolutely exceeded my expectaions. There was such an extensive amount of information given--from technique to resources to a valuable look at the industry from the inside. It really helped to hear/identify patterns, techniques being put to use and an overall breakdown of what the piece required.  -Really worth it!"
Lisa D.
"I walked in with a very specific idea of what my abilities were, what my range was. I love that I was wrong. Your skills as a director and teacher brought out parts of me that I didn't know I had. I had pictured the booth as a complicated, intimidating, overwhelming thing. In reality, it's a place I sit when I read, where there is an opportunity for fantastic things to happen."
Jen B.
"This workshop exceeded my expectations. The art of recording audiobooks is so much different than other forms of acting in terms of the skills required that this class is essential for anyone considering a career in this area."
Tony W.
"I was very nervous coming in. I wasn't sure what to expect, but it was supportive, instructional, warm, friendly and in the end we got a CD of our work.  It's really helped me look at text differently.
Lois A.
"The warmth and sense of humor in Robin's delivery make learning a joy.  She's a walking "Talking Book," with enough information to give a newcomer the proper tools, and a seasoned pro a new outlook and approach to audio book narration."
Steven W.
"Asking you to coach me was one of the best career moves I have ever made. In just 4 short sessions, I developed the skills and learned the techniques necessary to read at a Master level. I credit your coaching with giving me the tools to book my first narration audition after studying with you. You are a great coach!"
John H.
"The vast amount of information & opportunity to put it into action exceeded my expectations. Not only was the workshop incredibly satisfying but wonderfully ENJOYABLE!"
Navida.S.
"Some of our industry people-including a producer and casting director-praised one selection on my Audiobook Express classwork [CD] enough to want to hire me... Thank you again!"
Paulette F.
"This workshop exceeded my expectations because of the depth. The course covered all aspects and concrete technique and skills. Because I followed my instincts and the recommendation to engage your talents professionally, I was able to complete my first voice-over narration job on a children's book."
Martita G.
"This was a totally excellent program. It's very well thought out and comprehensive. Your experience and knowledge are deep and thorough, and you are gifted at sharing it with others. And you teach this subject from your heart, so that (even though we're paying for it) it feels like we're being given a gift. Thank You, Robin."
Parlan M.
"What benefited me the most? 1) Honest, specific feedback on my performance; 2) Continual attention to specific examples of pitfalls, solutions, technical issues, acting issues...; 3) The professional and positive atmosphere created by Robin; fast paced, but never dismissive."
Priscilla H.
"Robin's knowledge in the fields of literature, acting and narration skills combined with her talent and personality made this workshop informative, fun and very inspiring for me!
What benefited me the most would be actually working in the studio on-mic, which is a whole different ballgame from just reading aloud, and listening to other people read and hearing them improve, but also hearing the notes other people were given was extremely helpful."
Corinne M.
(Thanks for working around my show schedule!)